ABS Plus disposable formwork, which received the Innovative Product of the Year award at the Golden Plumb International Building Catalog 2020 Awards, was chosen by Mesa Mesken as the ultimate lightweight filling method in the Mesa Bosphorus project in Istanbul.
This case posed great difficulties because it was a renovation project in a highly preserved area of the city. Natural landline had to be preserved at all costs. However, due to structural constraints, a large portion of the natural landline had to be removed, only to be re-filled after other construction jobs were finished. More importantly, a car park was also constructed on the ground below.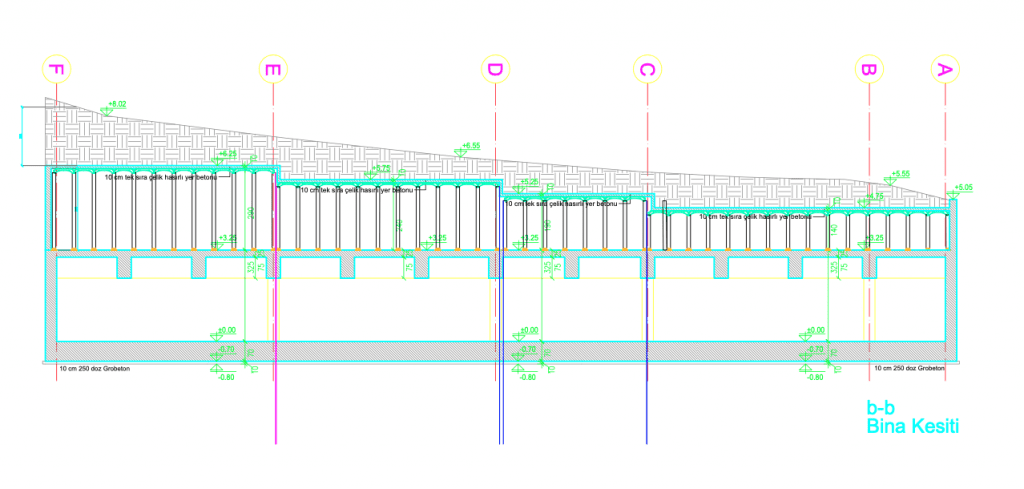 At a maximum height of 300 cm, the filing material had to be lightweight. The original plan was to fill the volume with aerated concrete blocks, but due to the total weight, still 2.100 kg/m2 at 300 cm, cost of aerated concrete blocks and operational difficulties (laying each block by hand) ABS Plus Disposable Formworks was chosen instead. Disposable formworks shape concrete into a continuous cistern like reinforced concrete structure that is 95% empty inside. At 300 cm the total weight of this structure was at most 600 kg/m2.