---
Inverted Beam Filling
---
Inverted beam filling: in some cases, due to technical or architectural reasons, drop beams are not preferred to be formed on the ceiling. Instead, the beams are constructed on the upper slab as an 'inverted beam'. In order to use this type of slab/flooring (for example, car parks) it is necessary to lightly fill in between the beams and cover the area with concrete. Use of ABS Disposable Formworks is the lightest type of filling.
The most practical and economical way of constructing any reinforced concrete slab for any load is by utilizing drop beams. However, drop beams also create an architectural hindrance. They reduce the usable volume of the closed space constructed below, more so, if a hanging ceiling has to be constructed below the beams. MEP (mechanical, electrical, and plumbing) installations have to be also mounted right below the beams reducing the very-valuable usable space even further. To solve the problem, architects and/or civil engineers sometimes prefer inverting the beams in order to construct a flat ceiling. But, this decision creates another problem; now the space between the inverted beams has to be filled with lightweight material so that the surface on the upper floor can be added to the useful area of the structure.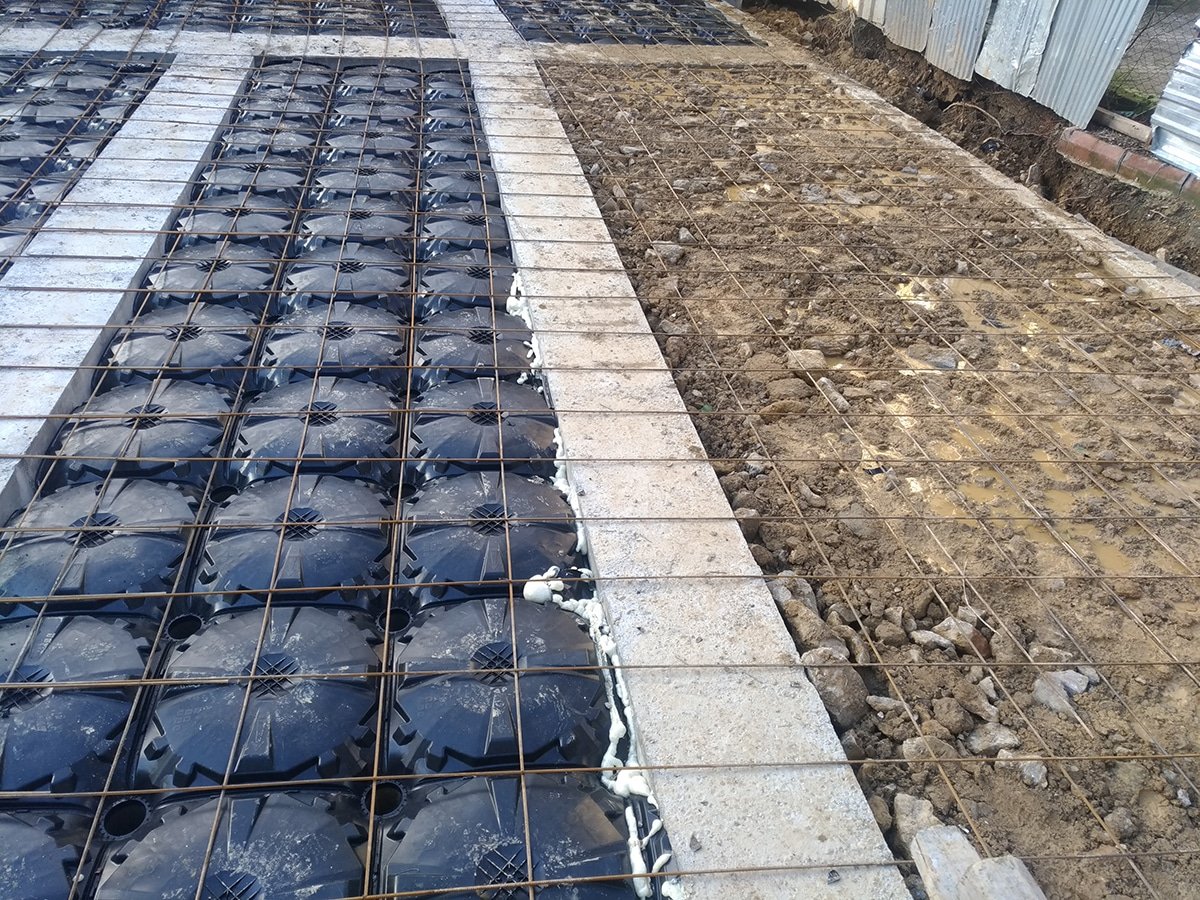 ABS Disposable Formworks is the best solution for such an application because:

1. It is the lightest solution.
2. The constructed structure has a tremendous load-bearing capacity and it is crack-proof.
3. The logistical savings can be up to 50 trucks to 1 truck of filling material.
4. It is by far the easiest and fastest solution.
---
---
Inverted Beam Filling Videos
---
---
Inverted Beam Filling Reference Projects