---
Sunken Slab Filling
---
In commercial buildings in particular, sunken slabs may be required on ground floors or podium areas. By using ABS Disposable Formworks, these areas can be raised to the height specifications of architectural plans. Constructing reinforced concrete raised floors by using ABS Disposable Formworks is one of the lightest and most practical solutions to leveling differences.
In multi-use projects, different parts of a building on a common floor may not be level. Such differences usually occur on ground floors, podium areas, courtyards or roof gardens. The lower "sunken slab" therefore must be raised to the height of the more dominant slab. Constructing a lightweight reinforced concrete raised floor using ABS Disposable Formworks is fast and economical. ABS Disposable Formworks also offer an extra benefit: by allowing MEP (mechanical, electrical, plumbing) installations to pass through the void space, they add what would normally be lost space to the functional area of the structure. Although ABS Disposable Formworks are mainly used for lightweight fillings the newly constructed volume is 95% empty inside, hence this void space can be used for many different applications.

Sunken slabs are also used in wet areas especially in residential projects where plumbing installations must pass through either below or adjacent areas. Depending on the total sunken slab area in a given project, ABS Disposable Formworks can be considered for filling these areas after installations have been put in place.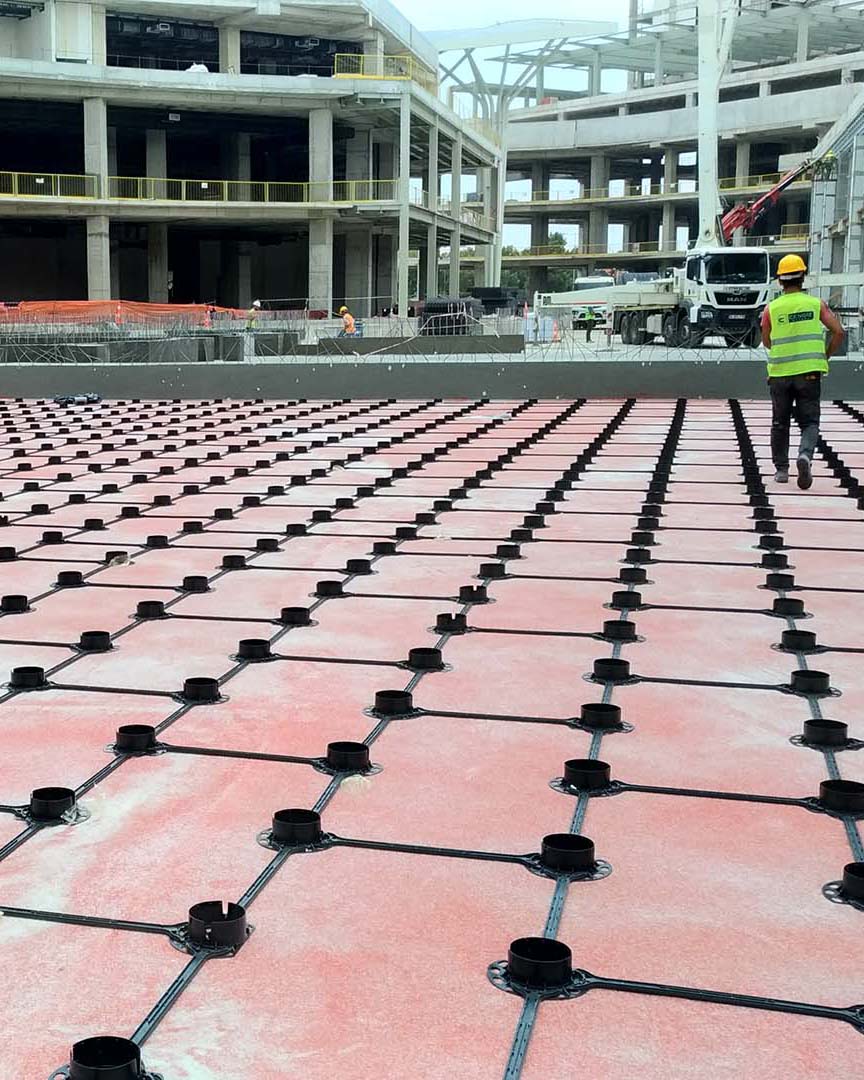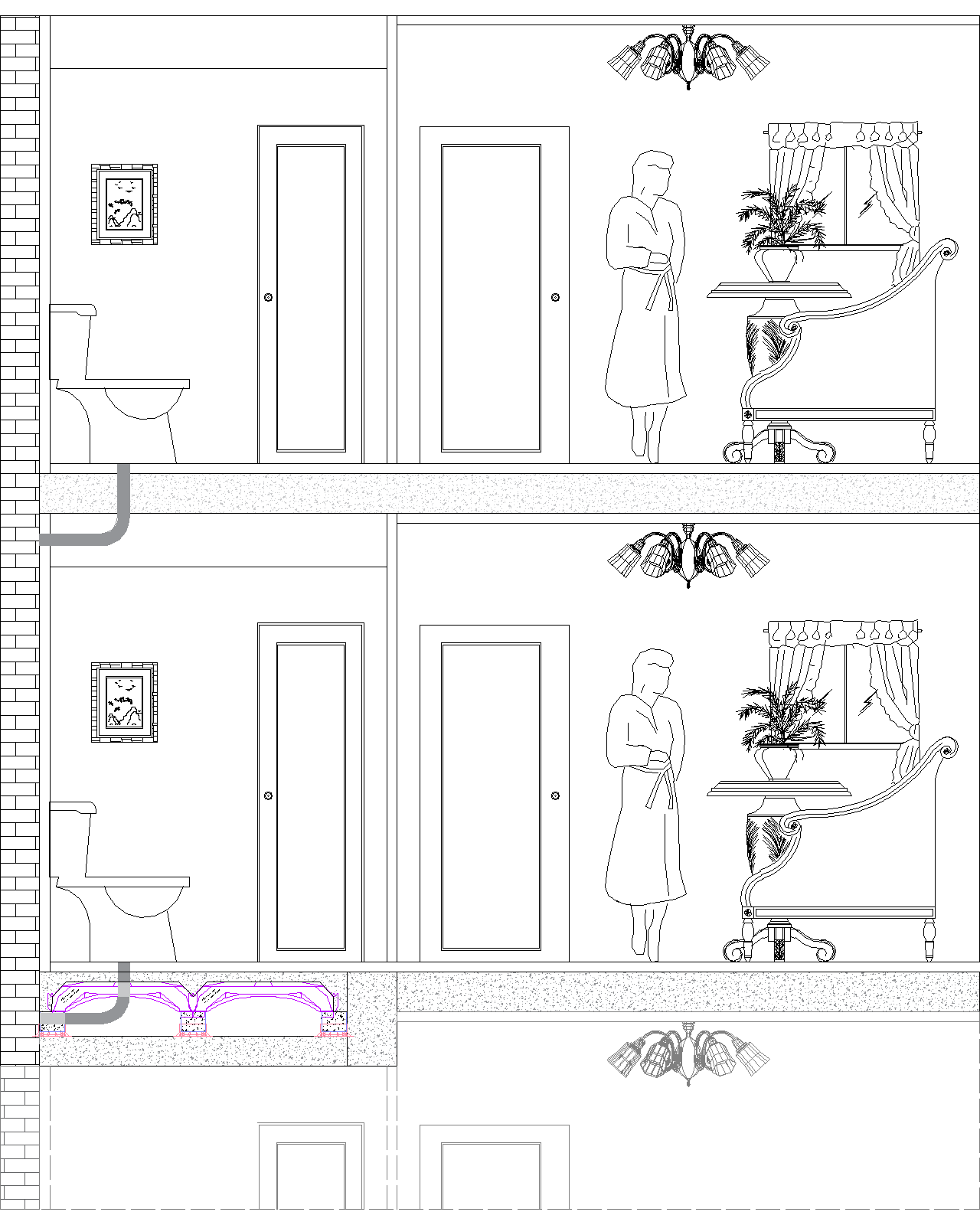 One of the greatest advantages of ABS Plus adjustable-height disposable formwork system is the base-spacer grid system. The grid can be laid out at the very beginning of construction and MEP installations can be carried out afterward very easily. They can be even tested before until the domes are closed on top of them. Once the concrete is cast and reinforced concrete floor is constructed manholes on the surface will allow further access to such areas for inspections. Being able to be inspected can only be achieved by constructing a reinforced concrete raised floor.

Sunken slabs in kitchen areas can have another use; in-floor storage areas. Again, ABS Disposable Formworks can be used to accommodate such extra highly functional storage areas.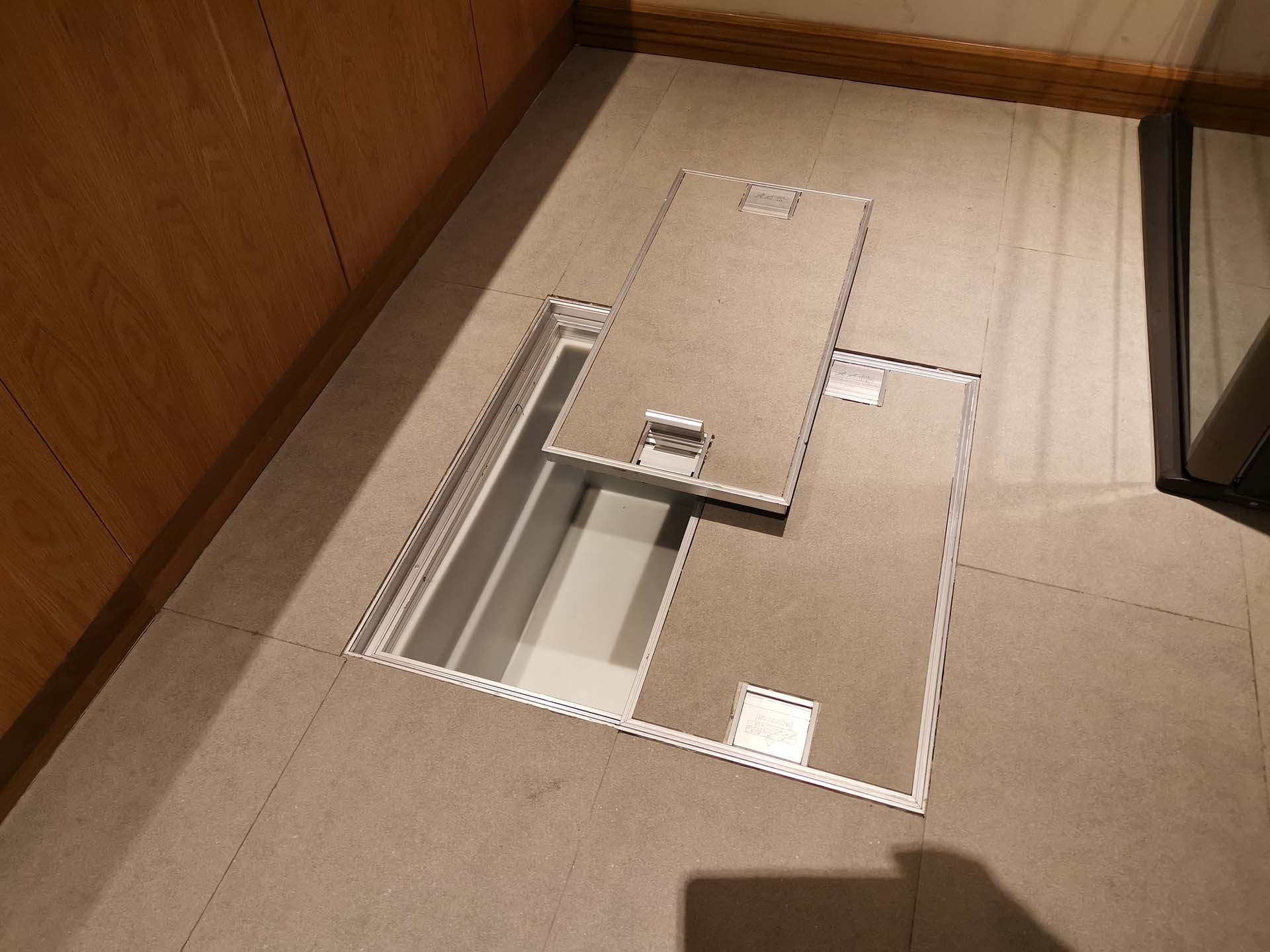 ---
---
Sunken Slab Filling Videos
---
---
Sunken Slab Filling Reference Projects