In the 'HAB Space and Aviation Organized Industrial Zone' project, which is still under construction in Ankara's Kazan region, ABS Plus disposable formworks were preferred for reinforced concrete raised floor construction.
During the design stage of HAB, Yazgan Design Architecture, one of the leading architectural design offices in Ankara, decided to use reinforced concrete raised flooring made with disposable formworks considering the ease of application and low costs compared to traditional applications.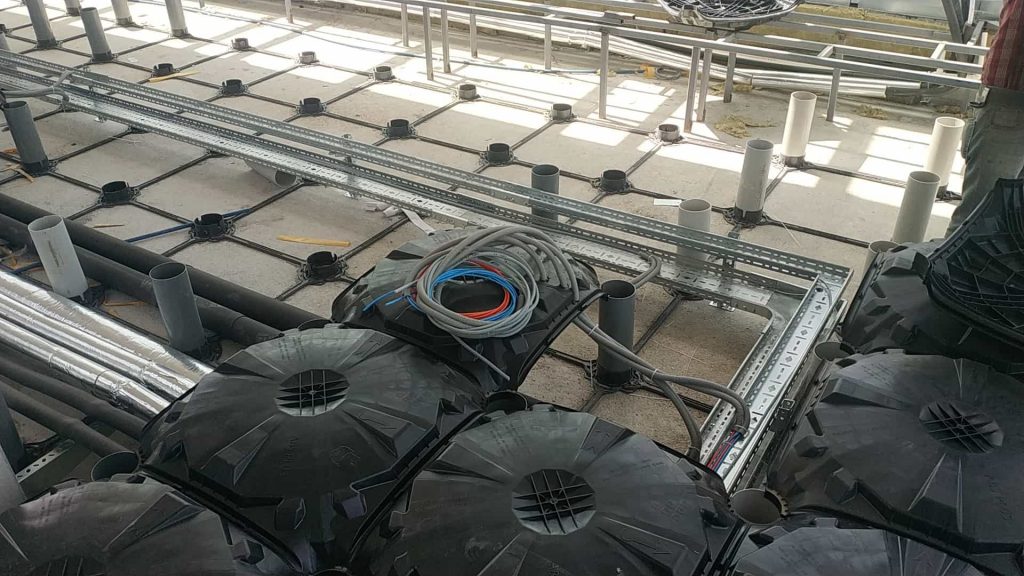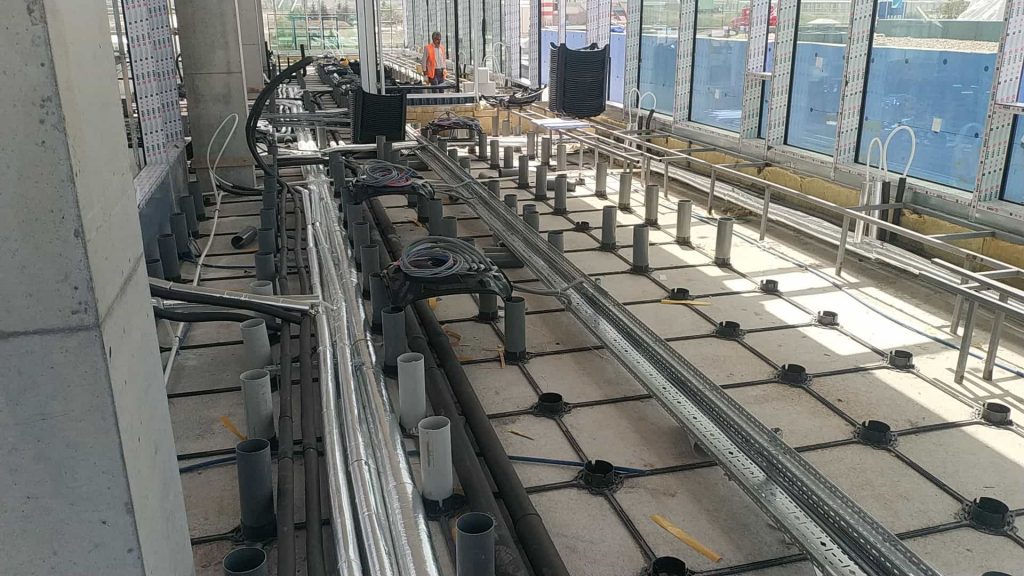 After the construction started, the main contractor GMF Group preferred the 'ABS Plus' adjustable height disposable formworks. The structural floor was raised by 70 cm, and the void space constructed was used for passing double row cable trays for data and electricity cables.

First, bases, spacers and legs of the ABS Plus disposable formwork system were placed in the application area. This method helped to determine exactly where and how to install the cable trays. Later, the entire infrastructure was placed, allowing cable ties to reach the areas of use through the disposable formwork domes. After the last controls, all domes were placed, the formwork structure was fixed to the surrounding elements and steel placement and concrete pouring phases were started.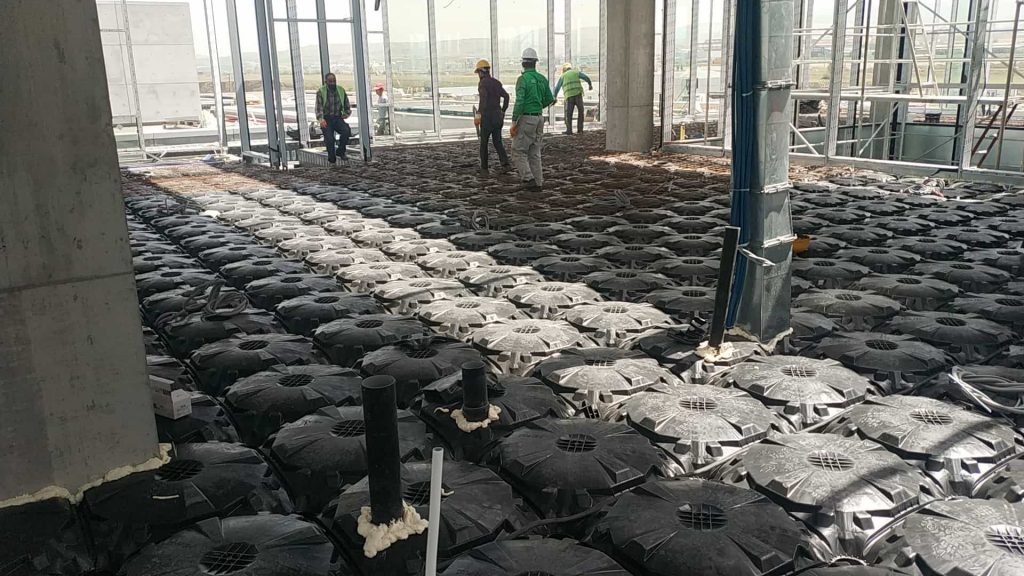 Thanks to the ABS Plus disposable formwork system, a second reinforced concrete slab of 70 cm height was created on top of the structural slab. The void space between these two slabs was used to pass all mechanical and electrical installations. The obtained concrete surface allowed free use of all kinds of coating materials (paint, carpet, parquet, vinyl, PVC, etc.).