In the Bilim Üsküdar Project, there were 2 swimming pool areas that were originally designed and built as swimming pools.
These fields had to be filled in, covered and replaced and evaluated as another activity area according to the project.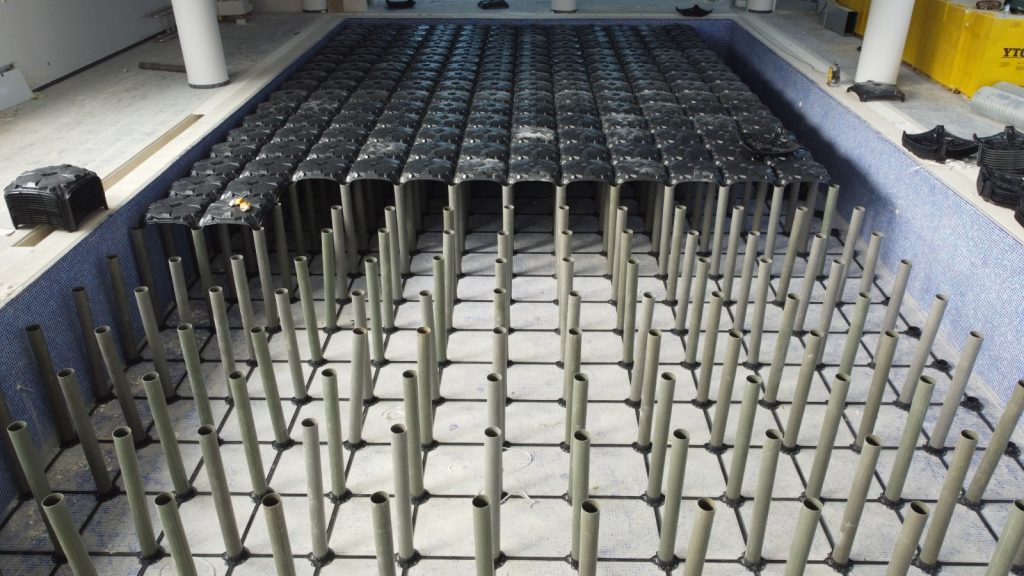 The ABS Disposable Formwork system was used to fill these two swimming pool areas, the facade and roof of which are completely covered, and there is a parking lot underneath, in a light, practical, clean and fast way.
Thus, the pool gaps were closed and the concrete floor was brought to the desired quota for the project.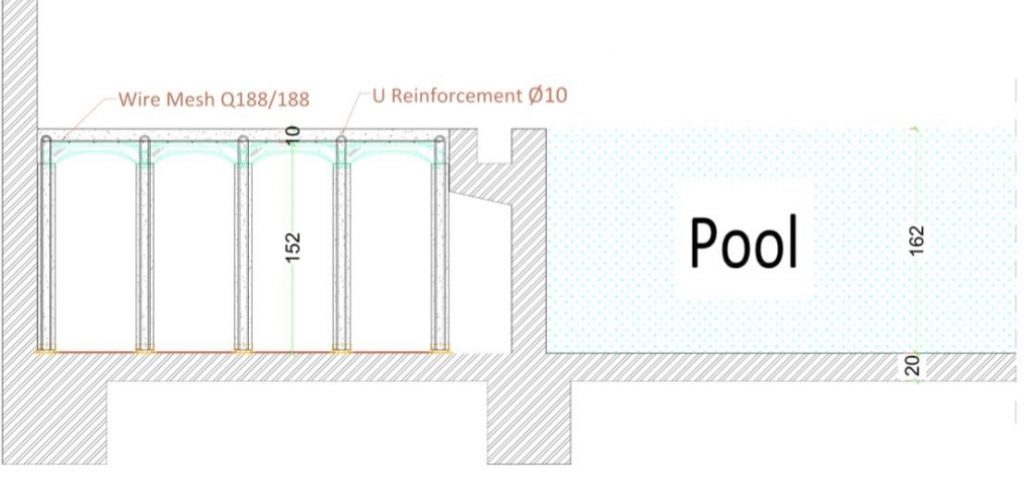 Trying to fill these two swimming pools, which are located on the -2 floor of the building, with a different method would be very problematic in terms of labor, transportation, laying and compaction costs.
With the choice of ABS Disposable Formwork system, a great saving was achieved in terms of labor in addition to costs such as transportation, laying and compaction.
ABS Plus, which is a disposable concrete formwork system made of recycled plastic and adjustable in height, enables the creation of reinforced concrete raised floors up to 300 cm in all kinds of structures.
You can click on this link to get more information about application areas.
For more photos.