ABS Disposable Formwork system was preferred in the landscape areas of the new Atatürk Cultural Center.
The new Istanbul Atatürk Cultural Center project needed filling in the landscaping areas above the parking lot in order to both create a hard ground and to lighten the soil load in the places where soil will be laid.
In order to create reinforced concrete raised floors in these areas, ABS Plus H120 cm formwork was used on an area of ​​approximately 1.100 m2 and ABS Level H10 cm formwork was used on an area of ​​300 m2.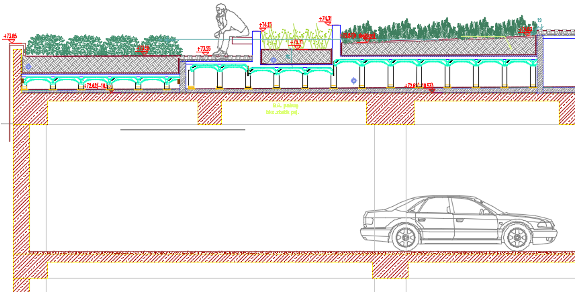 Plumbing pipes were passed through the gap created with ABS Plus disposable formwork.
In addition, stone wool plaques were placed on the floor for heat insulation purposes.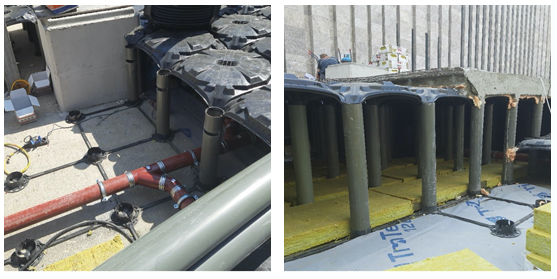 The mesh steels of the ABS Plus disposable formwork system were attached to the perimeter curtains,
allowing the flooring formed with disposable formwork to move together with the structure.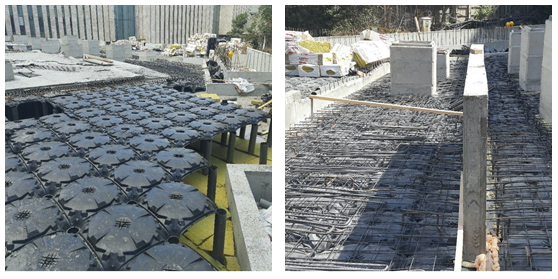 In this multi-layered landscape project, ABS Plus disposable formwork were used to form steps and ramps.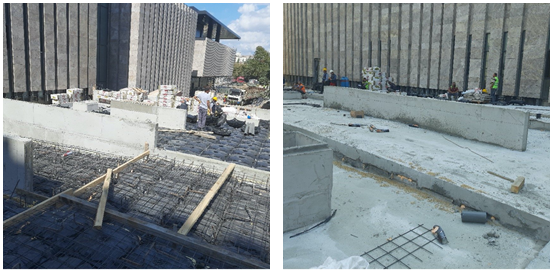 An additional soil fill load was prevented from coming to the structure by making a reinforced concrete raised floor
with ABS Plus disposable formwork under the soil surface.

For more photos.